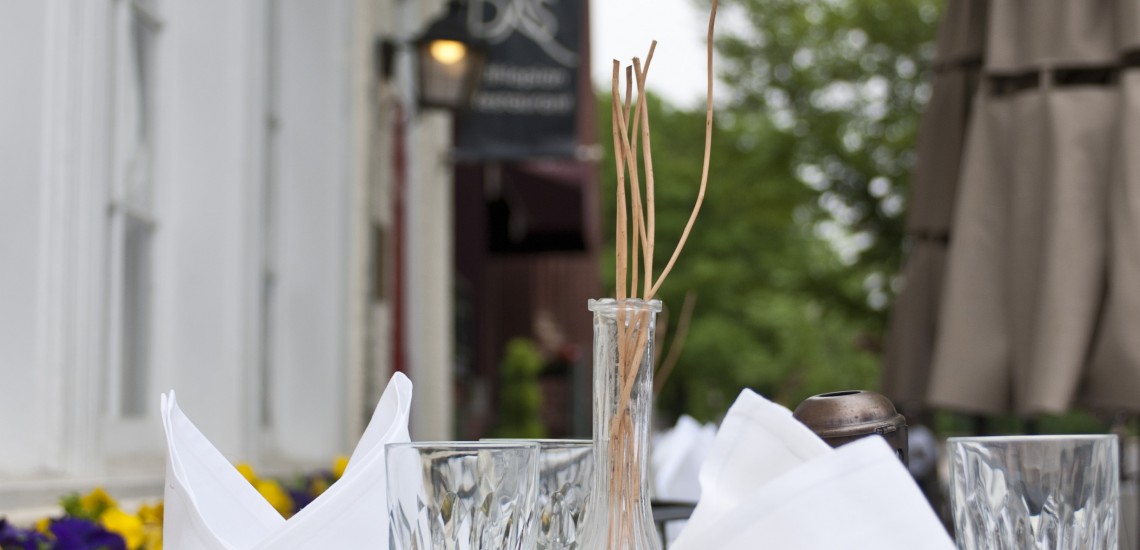 Directly off M street in downtown Georgetown, Das Ethiopian has a very quaint atmosphere with charm and class. A friend and I made plans to visit during the weekend. Being that is was a Saturday night in Georgetown; I reserved a table the night before on Open Table. When we first arrived, there were only a few other couples in the dining room, but slowly tables began to fill up, so I was glad that I had made the reservation.
Formerly called Zed's, Das Ethiopian had stellar reviews on Yelp and other sites, so I was eager to try it. Their menu, while a little more expensive than other restaurants featured a wide variety of meat and vegetarian dishes. For an appetizer, my guest and I ordered the Mushrom Inguday Tibs, which featured sautéed mushrooms, onions, and a special sauce with a touch of chili peppers. It was delicious and definitely big enough to serve two people. Additionally, it wasn't too filling.
For a main course, we ordered the Das Combination Chicken & Beef Entrée Sampler for two, which allowed us to try a variety of different dishes, including Chicken Doro Watt, Beef Kaey Watt, Beef Alicha and Beef cubes Segana Gomen all served on a large plate of injera. Our server pointed out the different combinations, indicating which ones were mildly spicy and those that were spicier.
The injera at Das Ethiopian was very thin and light, which made it a perfect compliment to the meal. The beef and chicken were very tender and the spices were just right. Coupled with a glass of pinot noir and great company, the meal was delicious and very filling. We glanced the dessert menu, but considering we were taking a third of our meal home, it was safe to say that we couldn't eat another bite.
The service at Das was great, they refilled our glasses of water frequently and were very courteous. The restaurant manager even came by the tables to say hello. Overall, I would come back to Das Ethiopian, perhaps with business colleagues or for an evening out with close friends. While more expensive than other Ethiopian restaurants, the meal and ambiance was well worth it. For an appetizer, two glasses of wine, and a beef and chicken sampler for two, the dinner cost $75 before tip.
http://www.howtocookgreatethiopian.com/das-ethiopian-restaurant-n-w-washington-dc